At first when I read this article, Texas to Providers: Get Privacy/Security Certified by Joseph Goedert, I thought they were talking about Professional Certifications to the Providers.  That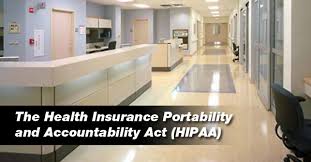 was interesting but I didn't think it was plausible based on the time required.  Then I got it…….  Texas wants the Providers to certified their offices in both HIPAA Privacy and HIPAA Security.  That makes a lot of sense since most of the future fines will be coming from this angle.
 Consider this: Providers get certified in their field.  This is good although lack of certification doesn't necessarily mean less money or any fines.  Facilities also get certified.  This is important as CMS may not contract with some types of facilities unless they are certified.  However you could function without certification.  Now, HIPAA a company came up with HIPAA certification.  This is not required by any law.  I mean, complying with HIPAA is the law but been certified it is not.  So the only angle I can see is that been certified will be like an insurance to prevent audits.  Why audit you if you are certified when there are so many others that are easier targets.
 The reality is that HIPAA Privacy and HIPAA Security are very complex laws and the majority of the Covered Entities still don't get it.  The fines under Omnibus Rule are mandatory and could be as much as $1.5 million per incident!!  Furthermore Malpractice doesn't cover this kind of violation.  Worst of all, there are a lot of Covered Entities that don't even know what they have to do and think they are compliant.
All I can tell you is this:
1. It will be cheaper to comply now rather than after an audit;

2. Even if you think you are compliant have a third party look it over;

3. Anything you decide to do should start with a Gap Analysis and Risk Analysis;

4. Contact us for additional Information and assistance.

 
Keep in mind that Taino Compliance offers several services that can assist with this issue:
Compliance software. We keep your policies on line, update them at least quarterly, provide you with actions items based on the policies throughout the year, send you security reminders (depending on product), provides a document management system within the compliance software to store documents with your policies and offers PDF fillable forms to assist you with compliance actions.
We conduct Gap and Security analysis.  Depth and prices depend on the covered entity.
Training via Taino Consultants or Uber University.
So, don't delay and contact us TODAY!