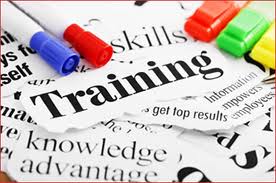 Taino Consultants Inc. (TC Inc.) has been providing training to its clients for almost two decades. Most of the training is provided face to face and until recently has been at either a central location or a customer's facility. While we have a selection of courses to offer, we have the ability to customize training based on our customers needs. Thru a partnership with Uber University TC Inc. is now capable of offering a number of certification programs such as: Violence in the workplace, HIPAA Privacy Officer, HIPAA Security Officer, Healthcare Compliance and many others.
A list of the better known topics and their respective courses we offer include:
HIPAA PRIVACY.
HIPAA SECURITY.
HIPAA Security for New Employees
HIPAA Security Annual Refresher
Risk Assessments, Risk Management Plans
Malaware
Passwords and firewalls
Security Officer responsibilities
AFFORDABLE CARE ACT, OFFICE OF THE INSPECTOR GENERAL COMPLIANCE.
What is a compliance plan,
Recommended procedures for your compliance plan
How to handle an audit
Obligations of the compliance officer
OSHA BASICS.
Basic training for new employees
Annual refresher for healthcare professionals
Needlestick Safety
Biomedical Waste
Pictograms
Safety Data Sheets
Violence in the workplace.
INTERNATIONAL CLASSIFICATION OF DISEASES TENTH REVISION (ICD-10).
Implementation

The basics of ICD 10
Differences between ICD 9 and ICD 10
Conversion tools and the right selection of codes
Using the ICD 10 manual
ICD 10 – Specialty Specific
LEADERSHIP AND MANAGEMENT. This class is based on proven concepts and incorporates class exercises to emphasize the points presented. Among the topics we cover includes
Verbal and non-verbal communication
Leadership and management, similarities and differences
Evaluation and motivation of subordinates
Team building
Creating an organizational culture
We also offer specialize courses covering the topics of:
Concierge Medicine
Hospitality in the healthcare arena
Innovative revenue opportunities for Healthcare
Introduction of business concepts and opportunities
Marketing and how to identify potential opportunities.
HEALTHCARE CONFERENCES. We specialize in healthcare and our healthcare consultants and advisors normally act as speakers, moderators and panelists for multiple conferences and fund raising events around the World. Our experience and expertise cover additional areas of these events such as organization, logistics and marketing.