Dr. Delgado served as a contracting officer for the United States Air Force before he founded Taino Consultants, Inc. (TC Inc.). He understands the procurement process, the military mind, and the business challenges we now face. For him, as a prior combat logistician, it is not if it can be done, but how is the best way to do it. Let's be realistic, in the present economy is difficult to staff every single expertise under one roof. That is the premise of TC Inc., we will bring to your team what you need when you need it. In our Corporate history we have had engagements that lasted a couple of hours, while others may be measured in years, and in one case over a decade. The important point to ponder is the best utilization of your resources as a client. At the very least consider us when you have a need for: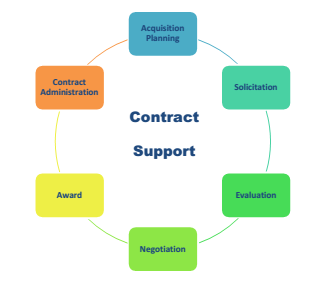 Acquisition Support
Program Management
Contract Administration
Cost and price analysis
Efficiency studies Implementation of metrics
Return on investment and growth strategies
New product lines/business considerations
Marketing
Healthcare facility management
Healthcare Specialists
Customer Specific Training
We also bring to your company expertise in commodities and overseas contracting in support of units working away from their normal lines of support. Call us first and then decide if an association with TC Inc. is right for you.