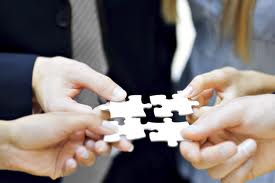 TAINO CONSULTANTS INC. (TC INC.) SPECIALIZES IN HEALTHCARE BUSINESSES
Since 1995 our primary goal has been to find solutions to our Customer's needs.  There has been no task that is too big or too small, only the need of our Customer and our goal to serve.  Based on this simple goal is no wonder that the majority of our work is based on the Professional Services we offer to our Customers.
BASIC CATEGORIES OF SERVICES
START UPS.  with over twenty years experience in Start-ups we can help with as much or as little as you feel comfortable with.  Having a good idea is great but there are some major considerations to make it work such as: money and customers.  Do you know how to get either one?
HEALTHCARE SERVICES. Our healthcare services are designed to assist clients with the daily task of any business,  Our team can assist with multiple tasks from streamlining operations to the introduction of new revenue generation centers.
COMPLIANCE. Our Compliance services refer to a number of programs, products and activities designed to assist our Customers with the understanding, documentation and implementation of activities required to meet Government and/or industry regulations.
MEANINGFUL USE.  Selection of the right Electronic Health Record (EHR), completion of a Risk Assessment and Risk Management Plan, Attestation, creation of book of evidence and even responding the audits.
ICD 10.   We will help you get prepare, train you and your staff and even monitor your progress to ensure that your documentation supports your submission.  We will even assist you with the development of tools and processes to help your organization succeed.
DOCUMENT SOLUTIONS.  Have paper? We have the answers you need fro your documents.  We can convert from just about any format (microfiche, microfilm, large prints, etc.) to electronic.  We also offer our own virtual safe to stored such documents.
RECRUITING. Finding the right candidate for the job and finding the right job for every candidate.  Our job doesn't end with the collection and presentation of a resume.  It is about creating a "win-win" scenario among two parties.
SECURITY.  Our Security services may be categorize into three basic areas: assessments, products and training.  Assessments and training are pretty much standard but our take in training may surprise you.
OTHER.  Don't see what you need? contact us and we will help you determine the expertise needed and the level of service.
Note:  While TC Inc. does specializes in healthcare businesses we also have experience in hospitality, wellness,information technology,  retail and many other industries.  These projects are not our core but we will consider them on a time available basis.