I was just reading about a case that was settled by Halifax Health in Daytona Beach, Fla., for $85 million dollars.  The gist of the case was based on the Stark Law which basically covers?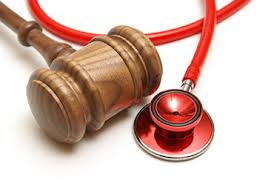 "Paying doctors in ways that vary with the volume or value of the Medicare services is generally illegal because it can incentivize them to provide unneeded care or make decisions based on personal profit instead of patient need. The law contains about two-dozen exceptions, two of which Halifax claimed protected it from liability in this case. A jury was to decide."
The short version is that Halifax Health paid above-market rates salaries and bonuses to the most active doctors using the hospital's share of Medicare funds.
There are other laws that may apply to this case such as the False Claims Act if the payments were done on purpose or with reckless disregard for the law.
I know that there are over two dozen exceptions to the Stark Law but my concern comes from the new Accountable Care Organization (ACO) models and how will they pay their members.
       

Will they pay based on number of patients they bring to the ACO?

       

Will they pay based on "productivity"?

       

How will they measure "productivity"?

       

Who decides where patients go?

       

Is there a clear blueprint to minimize discrimination within the group members?

       

When will an ACO cross the antitrust line?
I don't have the answers to these questions although I can always go back to my standard answer: "it depends".  Yet I think that is important that if you decide to participate in an ACO that you consider these questions and get a professional to help you navigate through these issues.