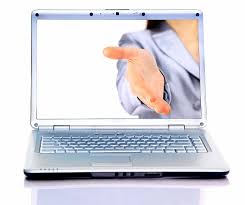 Let's phase it; healthcare in the United States is becoming a massive administrative burden with the associated costs increases to show for it.  Many healthcare professionals and organizations, us included, have tried different tactics to get a handle on this problem but so far the only tactic I feel confident is working is the use of Virtual Assistants. A Virtual Assistant, based on Wikipedia, is a person that provides professional administrative, technical, or creative (social) assistance to clients remotely from a location outside of the client's office/business.  Virtual Assistant are independent contractors which indirectly results in reduced operational expenses as there are no overhead costs such as employee-related taxes, insurance or benefits, extra office space, equipment or supplies. In our case we have added an additional requirement which is that they must have experience in the medical field and in some cases we require an experienced Register Nurse, a student with three years or more from a school of medicine or a physician outright. Some of you may cringe at the thought of hiring a physician as a virtual assistant but our physician virtual assistants cost us less than our Medical Assistants in the office. Granted, at this time our Virtual Assistant cannot get vitals or bring the patient to the office but with the introduction of Medical Records they pretty much can accomplish everything else.  For example they receive calls, obtain pre-authorizations and follow-up with labs and any other technical call needed.  They also review all files for accuracy and assist electronically with the collection of information needed to ensure compliance and "quality".  Above all, they let us know if there are any abnormal results or situations we need to pay additional attention to. Basically I look at the introduction of a Virtual Assistant in terms of these benefits:
Lower operational costs
Increased quality service
Lower liability
Increased office efficiency
Increased compliance
In our particular case, our first Virtual Assistant has been such a blessing that now we have two Virtual Assistants working for us.  Both are bilingual and now that we have figured out the logistics and training we have added this as a service we offer other healthcare professionals and organizations.  Funny thing about this is that we have fallen into this as a favor to other businesses that needed assistance and now have become our customers with one Virtual Assistant working for each office. My main point about the Virtual Assistant integration into our operations is simple; the administrative requirements of healthcare in the USA continue to increase.  The Government has also become serious in terms of their audits and fines in case of non-compliance so ignoring the law is not an option.  The proposed new payment system for Medicare (MACRA) has taken us quite some time to piece together and so far implementation of the same is not going easy or cheap.  Last but not least, we are seen lower reimbursements and higher operational costs so we need to find answers that are outside of the box. By far, Virtual Assistants may not be for everyone nor are they the only answer to our current situation but at this point in time is an answer that we cannot overlook.