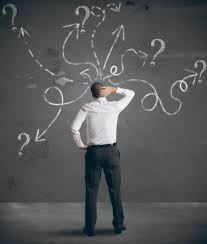 As we move into the year of 2017 Medicare intents to incorporate a new payment system under the Medicare Access and CHIP Reauthorization Act also known as MACRA.  MACRA is somewhat complex based on the number of variables and topics it covers and the decision making points for the Providers. MACRA is also subdivided into two categories: Advanced Payment Model (APM) and Merit Based Incentive Payment System (MIPS).  Advanced Payment Models are, financially speaking, more attractive based on the potential reimbursement but they also have a higher risk to be taken by the Providers.  APMs models also more restrictive and at this point in time only a selected number of organizations may be able to meet the requirements of participation. With that said and done, we envision that most Providers will be paid based on the Merit Based Incentive Payment System (MIPS), hence we will concentrate on MIPS at this point in time and on the Advance Payment Model at some point in time in the future. MIPS is a modified fee for service program that streamlines three different programs and adds a 4th component to promote innovation.
The elements of the MIPS program are not completely new although the scoring, number of factors to consider, categories and selection may require more than a second look to understand.  For now let's simply cover some highlights of each program: Quality Reporting
Need 6 reporting measures out of 200 possible
Include one cost cutting measure and one outcome measure
Up to 4 bonus points may be accessed if outcome is captured and documented in a certified electronic health record.
Value Based Modifier
Quality of care furnished compared to the cost of care during a performance period
Developed for hospital-level measurement
41 episode-specific measures potentially added
CMS will calculate three additional measures.  Data for these will come from claims submitted.
If there is not enough volume CMS will adjust value to other categories to compensate.
Advancing Care Informatics/Innovation
Only 6 objectives (pass/fail)
Immunization registry reporting required
Reporting to more than one public health registry earns bonus point
Failure to attest to "protecting patient health information" results in zero total score
Security Attestation Required
Clinical Practice Improvement Activities
90 day reporting period
8 different categories with over 90 activities to choose from
Activities points vary
Must select enough activities to get to 60 points
In the near future our intent is to dissect each one of these categories so that our readers can better understand this new payment system and their decision points.  In the meantime simply stay tuned.