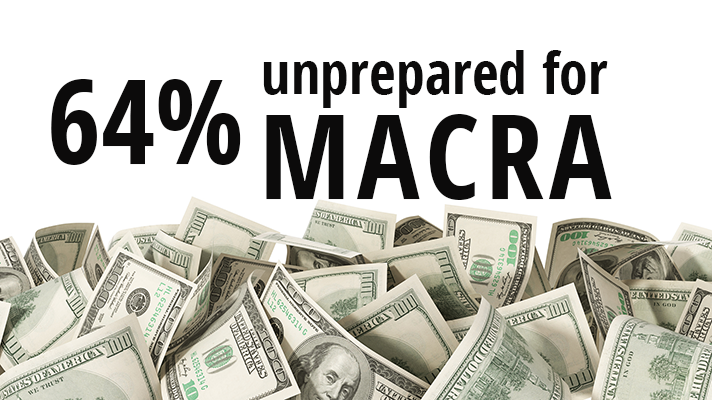 By now we hope that all healthcare professionals and organizations recognize the term MACRA and what it really means. Yet, it seems that the majority of the affected population still fails to understand the importance of this term and the fact that they are running out of time to prevent a future reduction in payments.
MACRA is all about numbers and while the options are daunting the beauty of the system is that Providers and organizations have choices as it relates to the measures they will be accountable for. For example, under the quality measure we only have to choose 6 out of 271 potential measures. Under the improvement categories we only need to choose 4 out of 93 approved activities. Of course, we also have to do a HIPAA Security Risk Assessment which by now we hope everyone is somewhat familiar with the same and have a competent individual/organization completing them.
The challenge we are facing is that based on a research completed by the American Medical Association and KMPG 92 percent of the population polled are not really knowledgeable with MACRA. To make matters worse, many of the eligible providers and affected organizations do not seem to understand that they will see a payment adjustment based on their 2017 performance.
We are running out of time and in some cases, it may be too late to make any significant changes as it relates to 2017 data but at the very least I strongly recommend consulting with a competent professional as there may be actions which could save you from losing money.
Learn more about MACRA and MIPS at the Compliance and Healthcare Innovation Conference.