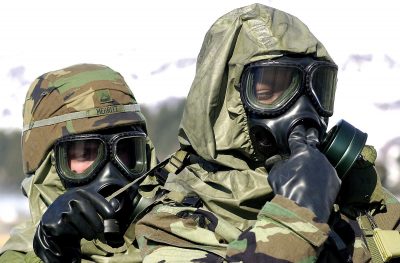 On October 30, 2020 the U.S. Department of Labor's Occupational Safety and Health Administration (OSHA) announced that since the start of the coronavirus pandemic through Oct. 22, 2020, they have cited 144 establishments for violations relating to coronavirus, resulting in proposed penalties totaling $2,025,431.
Under the Occupational Safety and Health Act of 1970, General Duty Clause (29 USC 654), each employer shall furnish to each of his employees employment and a place of employment which are free from recognized hazards that are causing or are likely to cause death or serious physical harm to his employees;
Upon further review we were able to determine that the violations filed fell under the following categories:
Comply with the General Duty Clause of the Occupational Safety and Health Act of 1970
Implement a written respiratory protection program;
Provide a medical evaluation, respirator fit test, training on the proper use of a respirator and personal protective equipment;
Report an injury, illness, or fatality; and
Record an injury or illness on OSHA recordkeeping forms;
A sample list of the establishments fined by OSHA and their violations follows:
| | | |
| --- | --- | --- |
| Business Name | Category | Violation(s) |
| Mission Care of Illinois LLC | Ambulance Services |   |
| Egg Harbor Care Center LLC | Nursing Care Facilities |   |
| Manorcare Health Services | Nursing Care Facilities | |
| Silvercrest Center for Nursing and Rehabilitation | Nursing Care Facilities | |
| Department of Veteran Affairs | General Medical and Surgical Hospitals | |
| Georgetown Dental | Offices of Dentists | |
| Joseph P. Addabbo Family Health Center Inc. | Outpatient Care Services | |
| LUIS O. HERRERA M.D. P.C. | Offices of Physicians  | |
As noted in the table above, the fines were based on the OSHA basics that we deal with on a daily basis. Based on that analysis our recommendations are simple:
Be familiar with the regulation;
Know your workplace and the potential threats to a safe working environment;
Implement policies and regulations as needed; and
Train your team member on the applicable policies that apply to your work environment.
We also recommend using EPI Compliance (https://epicompliance.com/)  as the baseline of your program as they provide you with policies, forms to document activities, training, and a reminder as to what needs to be done throughout the year.
For additional information regarding OSHA and COVID 19 violations visit https://www.osha.gov/enforcement/covid-19-data/inspections-covid-related-citations.